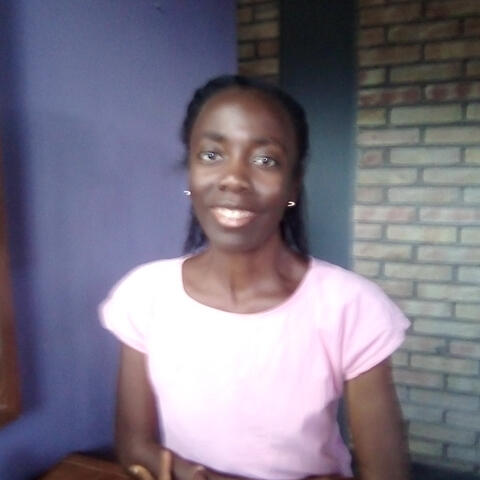 Hello
I'm K. Lumpkin. So who am I? Wife, mother, lover of God, author, home schooler learning as much or more than my children, business owner, daughter, friend, life lover, world traveler... Okay, the last isn't yet true but my family and I have lived in various states in the U.S., have visited various places in Latin America and Canada, and now live in Latin America. Bienvenue a K. Lumpkin Love And Suspense! Welcome to K. Lumpkin Love And Suspense! ¡Estoy tan feliz que hayas visitado mi sitio web! I'm so happy you've visited my website! Ni zenmeyang? And how are you? Really. Communication is a two-way street and I'd really enjoying hearing from you. Don't be surprised if you hear back from me. Enjoy browsing and if you enjoy something you read, please leave a comment on Amazon (links soon to follow). Believe me when I say we authors can really use them.

K. Lumpkin,
Author of the FIRE Series,
Nothing in Time Separating...and other works to come soon
Works
FIRE.

It's so beautiful you can't keep your eyes off of it.

Kyana Cel`on was not supposed to be caught in this trap again. Her past full of heartbreak after heartbreak, she's all too familiar with love's scorch and she will not be hurt again. So why is the unexpected stranger who enters her life one wintry afternoon able to arouse all in her she's so long suppressed? What is it about David Mitchell that won't leave her alone? Everything. But can she trust him? When a sinister past catches up to her, she might have little choice. More so, she doesn't know if she wants to make any other choice.

"I'll never hurt you." David meant his words. Mesmerized, he could not figure out what it was about this woman that was so compelling, but from the moment Kyana dropped into his life, as an angel birthed from heaven, he's been drawn as a moth to the flame. Captivated and with a heart that won't let him escape, he soon finds himself entangled in a maze of peril with her. No, he would not hurt Kyana but someone else would. Will David be able to save her and himself before it's too late or will all go up in flames?

Come along with David and Kyana in a tale of intrigue where all that does not seem as it appears.
RIVER, the second in the FIRE series, is where we meet Olivia Moore, a saucy woman with a jaded past. She is back in town with her fiance, Nigel Williams. His hidden secrets if uncovered are sure to put Olivia's, Kyana's, and David's lives on the line.
Love. It's beautiful until it's snatched away. Then all that seems to be left is ashes. Destruction brings with it crises of faith but in the end, there is beauty beyond imagination.
About
In the FIRE series, you'll meet David and Kyana then eventually Micah and Olivia. Life is stranger than fiction...but fiction can be pretty strange, too. If you want to see what I mean, come along with them in these Christian romantic thrillers where nothing is as it seems.

FIRE is available at https://www.amazon.com/dp/B014S0WII4?tag=reediscowebs-20

AND

https://www.smashwords.com/profile/view/klumpkin

RIVER is available at https://www.amazon.com/River-K-Lumpkin-ebook/dp/B08WBXVXJC/ref=pdybha2?encoding=UTF8&psc=1&refRID=E3M5XKRWRGN4NS3R4W3T

AND

https://www.smashwords.com/profile/view/klumpkin

BEAUTY, the last of the FIRE Series, COMING SOON.