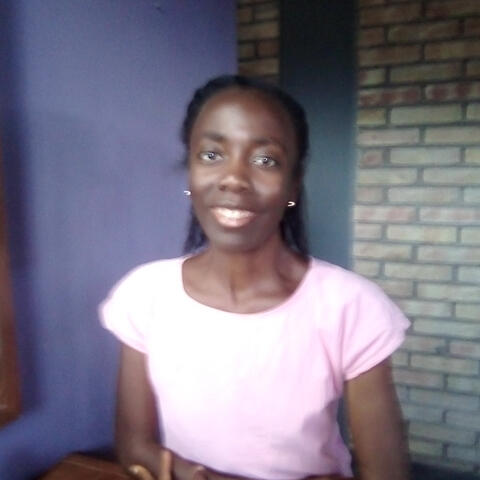 Hello
I'm K. Lumpkin. So who am I? Wife, mother, lover of God, author, home schooler learning as much or more than my children, business owner, daughter, friend, life lover, world traveler... Okay, the last isn't yet true but my family and I have lived in various states in the U.S., have visited various places in Latin America and Canada, and now live in Latin America. Bienvenue a K. Lumpkin Love And Suspense! Welcome to K. Lumpkin Love And Suspense! ¡Estoy tan feliz que hayas visitado mi sitio web! I'm so happy you've visited my website! Ni zenmeyang? And how are you? Really. Communication is a two-way street and I'd really enjoying hearing from you. Don't be surprised if you hear back from me. Enjoy browsing and if you enjoy something you read, please leave a comment on Amazon, Smashwords, or Goodreads. Believe me when I say we authors can really use them.K. Lumpkin,
Author of the FIRE Series,
Nothing in Time Separating, Covering All Wrongs, and Hope Fulfilled
Works
FIRE.It's so beautiful you can't keep your eyes off of it.Kyana Cel`on was not supposed to be caught in this trap again. Her past full of heartbreak after heartbreak, she's all too familiar with love's scorch and she will not be hurt again. So why is the unexpected stranger who enters her life one wintry afternoon able to arouse all in her she's so long suppressed? What is it about David Mitchell that won't leave her alone? Everything. But can she trust him? When a sinister past catches up to her, she might have little choice. More so, she doesn't know if she wants to make any other choice."I'll never hurt you." David meant his words. Mesmerized, he could not figure out what it was about this woman that was so compelling, but from the moment Kyana dropped into his life, as an angel birthed from heaven, he's been drawn as a moth to the flame. Captivated and with a heart that won't let him escape, he soon finds himself entangled in a maze of peril with her. No, he would not hurt Kyana but someone else would. Will David be able to save her and himself before it's too late or will all go up in flames?Come along with David and Kyana in a tale of intrigue where all that does not seem as it appears.
RIVER, the second in the FIRE series, is where we meet Olivia Moore, a saucy woman with a jaded past. She is back in town with her fiance, Nigel Williams. His hidden secrets if uncovered are sure to put Olivia's, Kyana's, and David's lives on the line.
Love. It's beautiful until it's snatched away. Then all that seems to be left is ashes. Destruction brings with it crises of faith but in the end, there is beauty beyond imagination.NOTHING IN TIME SEPARATING.What would you do if the life you thought you were leading disappeared in the blink of an eye? Where would you turn if everyone you loved vanished without warning?Tashia does not know who to trust. The man she has to rely on is the one who she fears the most. A search into her father's past brings secrets that catapult her into an unknown reality that spans decades, governments, and nations. Secrets that could continue destruction of countless lives if she does not reveal them and that could lead to the end of her life if she does. Will the man she has fallen crazily in love with be the one who will help her do what she must do? Or is she stepping into a minefield where she risks more than a crushed heart if she puts her faith in him?COVERING ALL WRONGS
"Tense, absorbing, and heartbreakingly authentic…Intriguing and engrossing, Lumpkin's latest novel takes readers into meandering lives of two different people as they try to survive the traumatic circumstances of their lives… Evocative prose, a horde of multi-dimensional characters, and a relevant, intriguing theme keep the pages of this engrossing tale turning. A stunner" (The Prairie Books Review).
"In this fast-paced, suspenseful sequence of Lumpkin's Covering All Wrong[s], a missing woman's sudden return threatens to turn her family's life upside down. Readers will delight in Elroy and Lacey's struggles to resolve their life dilemmas in this deftly intertwinced story of love, betrayal, and familial ties" (BookView Review)HOPE FULFILLED
"An edgy, intricately plotted psychological thriller…Lumpkin's latest sequel in Covering all Wrong[s] is a suspenseful and gripping novel about love, marriage, betrayal, manipulation, lies, and mental illness. The conflict in the plot not only comes from the sinister conspiracy that Elroy and Lacey find themselves entangled in but also from their human anxieties over their personal values, identity, and faith. Equally effective are Lumpkin's delicately woven themes of love, faith, integrity, duty, revenge, redemption, and soul-searching into the narrative. Her understanding of the complicated framework of romantic and marital relationships and of humanity's resilience in the face of impossible circumstances provides this story both authenticity and depth. Throughout, Lumpkin explores the complexities of marriage, love, and relationship, questioning all the while how love can make a person go through so much. This is as much a fast-paced domestic thriller as it's a story of love, family ties, sacrifice, second chances, and self-discovery. Un-put-downable" (The Prairie Books Review).
About
K. Lumpkin's works are Christian romantic thrillers and can be found on Amazon, Goodreads, Smashwords, Barnes and Noble, Kobo, and Apple.
K. Lumpkin Love and Suspense
Contact
https://klumpkincarrd.co